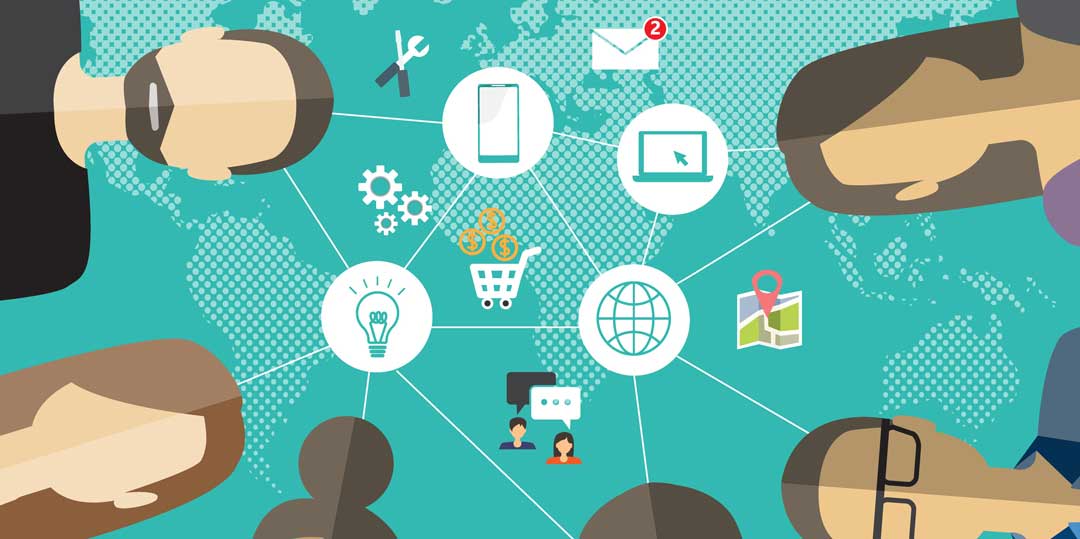 Paris-Warsaw, 25 October 2017: iQsim, the leading manufacturer of Virtual SIM enabled mobile devices, and Systemics-PAB, leader in Quality of Experience benchmarking services, together with Nexus Telecom, leader in voice quality monitoring, today announced a partnership to provide Network operators and Telecom regulators with a probe-based monitoring system using iQsim's patented Virtual SIM technology.
Paweł Biskupski, President and Founder of Systemics Group (includes Systemics-PAB and Nexus), said: "We have always used best-in-class equipment in order to test the latest network technologies such as LTE, VoLTE, HD voice and streaming services. When we decided to design our new generation of probes, we looked at the market and chose iQsim for its unique Virtual SIM technology which will provide more flexibility, reactivity and efficiency to our services. This cooperation will increase our competitive edge to continue the Group international development."
Philippe Bessaguet, CEO of iQsim, stated: "We are extremely pleased that Systemics-PAB and Nexus Telecom chose our Virtual SIM technology to build a probe-based adaptable monitoring system for the entire Systemics Group. We are very excited to combine our innovative patented technology with their unique experience in addressing the complex end-to-end network quality assurance business."
Systemics Group currently includes Systemics-PAB, Nexus Telecom, Commsquare and NetQpro. The Group helps customers understand and address a variety of issues affecting quality in telecommunication networks, and works with them on quality improvement initiatives. The new in-house probes of Nexus Telecom with the iQsim solution are future-proof and very flexible, and can be expanded with new functionalities required by the Group's customers world-wide.
Systemics Group has intensively developed roaming solutions and released new features in active testing global roaming services which, when combined with Nexus leading monitoring application and voice quality monitoring, gives network operators an unrivaled view of customer roaming experience and tools to investigate roaming service issues.
iQsim provides a range of solutions, including test robots and SIM servers, for customers (MNOs, MVNOs, regulators, test services companies) looking for flexible and easy-to-deploy testing solutions.
The iQsim's Virtual SIM patented technology enables central SIM cards storage in the Cloud and on-demand allocation of the SIM cards to mobile devices. Main benefits are to share SIM cards across multiple devices and to always use the most appropriate SIM card.
iQsim solutions enable service providers and integrators:
to deliver cost effective services on roaming data, voice and SMS communications,
build mobile test platforms on top of a set of APIs for QoS/QoE, Roaming, Revenue Assurance or Coverage testing.
About iQsim S.A.
iQsim, founded in 2009, is the leading provider of Open Virtual SIM Platform and VSIM enabled mobile devices
Applications are data roaming for travelers, mobile testing, mobile communication and IOT/M2M SIM card provisioning/deployment
iQsim is headquartered in Sophia Antipolis (France) with offices in Paris and São Paulo.
About Systemics-PAB Sp. z o.o. and Nexus Telecom AG – part of Systemics Group
Systemics-PAB, founded in 1990 and privately held, is a leading company in quality of experience benchmarking services for mobile networks. In 2016 Systemics-PAB acquired Nexus Telecom of Switzerland, a leading supplier of Telecom Network Management Solutions focused on reducing churn and operating costs, and specialists in network and voice quality monitoring applications. Systemics-PAB is a full active member of the ETSI and GSMA organizations.
The company's headquarters are in Poland, with subsidiaries and offices in Germany, Switzerland, Belgium, Ireland, United Kingdom, Greece, Russia, Jordan, Malaysia and Canada.