Systemics Group
Systemics Group includes Systemics-PAB, Nexus Telecom, Commsquare and NetQPro. Our mission is to help operators, regulators and equipment vendors understand and address a variety of issues affecting quality of telecommunication networks.
Together, we are at your disposal from 11 regional offices around the world leading Quality of Experience benchmarking services and end-to-end network & service quality improvements carried out by testing, monitoring, analyzing and optimizing projects.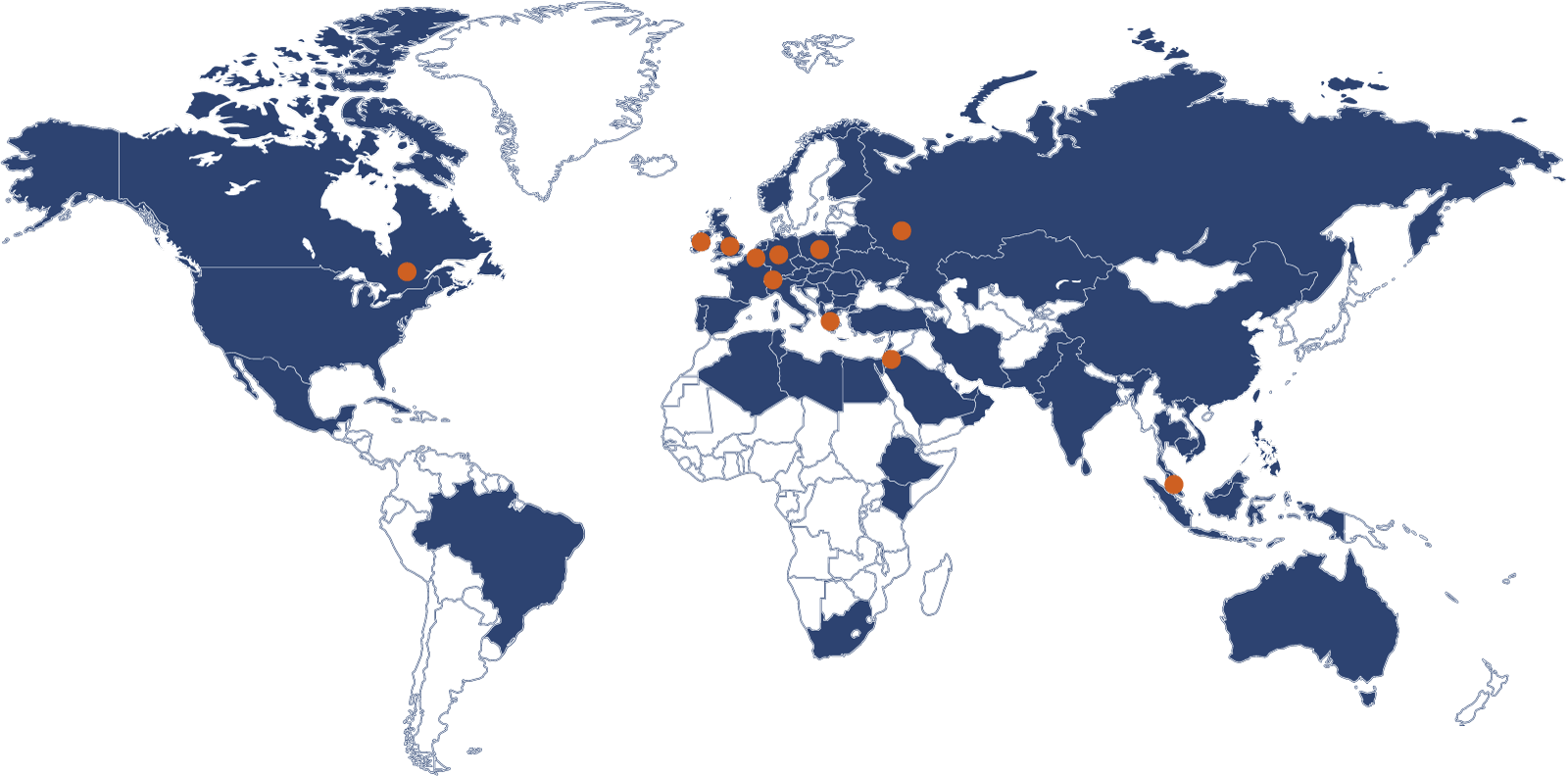 Our active and passive network monitoring and analytical solutions, blended with benchmarking, auditing and optimization recommendations, enable our customers to turn network performance into their competitive advantage. Large scale operations and a comprehensive cloud-based data post-processing culture allows us to perform secured projects in multiple countries worldwide simultaneously. On the top, our customers will gain real insight into issues affecting quality in their networks.
Our experience from various projects with number of operators shows that it is impossible to assess service quality, user experience and do effective network optimization and monitoring without having data from both active and passive test systems as well as from network statistics. The correlation of data from different sources extends the scope and relevance of data analysis and allows drill down approach to be applied to all events in the network across whole network infrastructure.
To address all possible quality issues in telecommunication networks and support international customers we have enlarged our capacities under umbrella of Systemics Group end-to-end competences.

In April 2016, Nexus Telecom AG became the member of Systemics Group.
Nexus provides telecom management systems for mobile and fixed operators and roaming testing services to mobile operators worldwide. Nexus software solutions allow service issues and network malfunctions to be detected in real-time and appropriately resolved. The latest innovation of Nexus is the global roaming test platform where each operator can test true end-user experience of their subscribers travelling abroad.
If you wish to learn more on specific solutions and innovations of Nexus we encourage you to visit www.nexustelecom.com

In July 2016, NetQPro, a new polish company enlarged the Systemics Group.
NetQPro covers RAN monitoring to better serve mobile operators in planning, maintenance and optimization. The leading solution of NetQPro is NetScan – a powerful, flexible network monitoring system that extracts information directly from the control and user plane and makes it accessible in real-time. The very unique feature is the support for shared-RAN networks (MOCN & MORAN), including secure data separation between mobile network operators involved.
If you wish to learn more on specific solutions and innovations of NetQPro we encourage you to visit www.netscan.pl

In December 2016, Commsquare BVBA became the newest member of Systemics Group.
Systemics-PAB has completed Merger and Acquisition transaction with Commsquare BVBA, an expert in benchmarking, network optimization, mobile data monitoring and analytics solutions. Commsquare has 15 years of experience on the international market. The company's portfolio includes both active and passive probing (DAP and DataMon) solutions for 2G/3G/LTE, DPI analytics and VoLTE.
If you wish to learn more on specific solutions and innovations of Commsquare we encourage you to visit www.commsquare.com