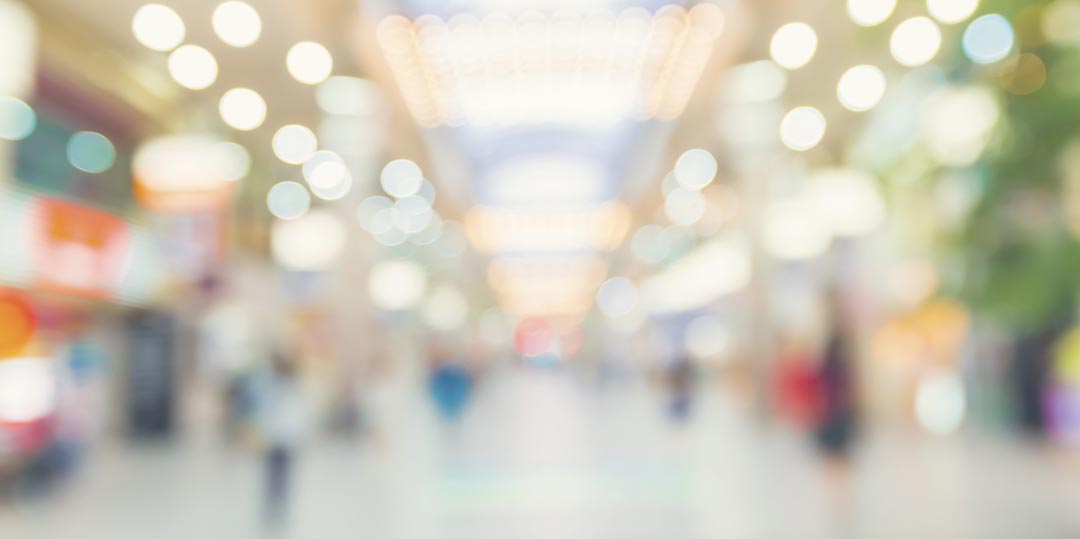 Systemics Group expands its expertise in the independent mobile services benchmarking for regulatory agencies.
Systemics-PAB, a leader in Quality of Experience benchmarking services and end-to-end network & service quality improvements performed by testing, monitoring, analyzing and optimizing projects, has been conducting a number of extensive national benchmark surveys of mobile network operators in responding to the rising demand of regulatory agencies for network audits. The key findings conclude both a better understanding of the customer's network usage and for providing a dedicated GUI-friendly portal for end-users in order to facilitate an interpretation of measurement results made publicly available for readers.
Most challenging campaigns were performed for regulatory bodies engaged in the different stage of market development in their respective countries and territories such as UKE in Poland, TRC in Jordan, TRA in UAE, and RATEL in Serbia. In all cases, Systemics-PAB, (a member of Systemics Group) had examined network coverage and health, identified problem root-causes and recommended solutions to improve performance and service assurance. Moreover, knowledge transfer on measurement processes and specialised testing equipment was delivered in both Serbia and Jordan.
The most recent and unique project of Systemics-PAB was conducted in Serbia – the first extensive national benchmark survey of all three mobile networks operators in this country. The project was commissioned by the Regulatory Agency for Electronic Communications and Postal Services RATEL. The measurement results are available in the dedicated interactive portal created especially for the purpose of the project. The portal is a unique initiative and allows intuitive navigation through the results with filtering features and also allows the interpretation of the results. The information on the portal is available in two Serbian language versions (Cyrillic and Latin) and in English.
– Maja Mitić, Team Lead, Electronic Communications Department
RATEL – Regulatory Agency for Electronic Communications and Postal Services, Serbia
"I really appreciate Systemics-PAB's commitment to taking on additional challenges during the implementation of this pioneering and independent benchmarking project in our market. The company completed the entire task in accordance with the required standards and supported us throughout the complete project. The complete measurements were processed and thoroughly analyzed and we received the valuable insights about the mobile networks in Serbia. I am especially proud of the interactive web portal presenting the results of the project and offering end users the possibility to check which mobile network is mostly tailored to their needs. The portal is publicly available in all web browsers and mobile phones, in Serbian and English, go and check RATEL website http://benchmark.ratel.rs/en. The Systemics-PAB did an excellent job" – underlined Maja Mitić.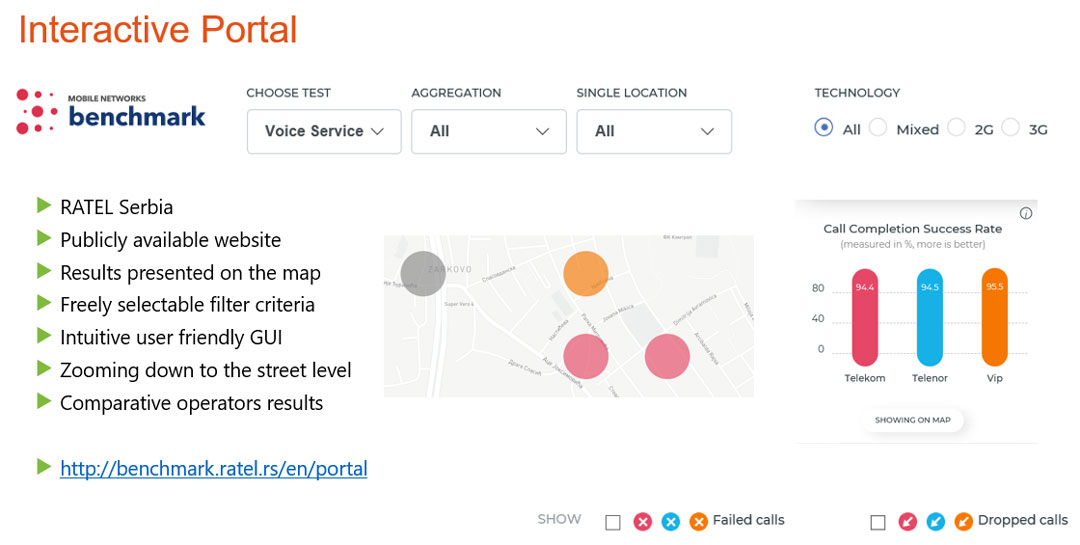 – Paweł Biskupski, CEO Systemics-PAB and founder of Systemics Group:
"Highly professional measurements and consultancy in analysing and verifying benchmarking data is based on our many years of global experience in independent benchmarking covering more than 25 countries. We are a full member of standardisation bodies such as ETSI and GSMA and take active participation in creating and improving standards towards existing and future technologies, for example 5G and IoT.
In addition, Systemics-PAB is a long-standing partner of Rohde & Schwarz, industry leader in mobile testing equipment. Mutual cooperation and valuable feedback from our customers have enabled us to continually improve our products and solutions " – said Paweł Biskupski.
Regulatory experience – a glance projects in Serbia, UAE, Jordan and Poland
Ratel, regulator in Serbia
Countrywide benchmarking drive tests
Knowledge transfer
Web portal results visualization
TRA, regulator in UAE:
Countrywide benchmarking drive tests
Indoor tests
Extended results analysis
Trending observations
Business Intelligence tool (Tableau) results presentation
TRC, regulator in Jordan:
In-depth training on SQ measurement equipment
Knowledge transfer on measurement process
UKE, regulator in Poland:
Countrywide benchmarking drive tests
Countrywide benchmarking railway tests
Customized KPIs (Key Performance Indicators)
Statistical evaluation
Executive Summary of Systemics Smart Benchmarking
Regardless of the country and the network, end users have been expecting the highest possible quality of experience. They demand fast download speeds, excellent service quality and uninterrupted service at all times. Therefore, operators and regulators should have an easy access to a representative picture of the network that they provide or supervise and should be aware of how the competition performs.
Systemics Group has become a recognized brand for independent and comprehensive benchmarking covering all existing technologies and applications in 2G/3G/4G and VoLTE. Furthermore, to properly launch and improve a network's variables, the company is committed to international standards and state regulations followed by efficiently developing our own solutions and smart tools such as BART – Benchmarking, Analysis & Reporting Tool. BART is the web-based interactive tool that goes beyond the standard mobile network KPI reporting.
Key features in solving customer problems offered by BART are as follows:
Reporting
Quick overview of results and KPIs
On different aggregation levels
With drill-down capabilities
Analysis
Exploit Benchmarking Data to the maximum
Make combined analytics with engineering value
Easy path to root-cause identification
Project Management
Monitor the progress of Benchmarking campaigns
Fast intervention in case of problems
About company
Systemics Group comprises of Systemics-PAB, Nexus Telecom, Commsquare and NetQPro. We enable operators, regulators and vendors to reach excellent network performance, delivering high quality voice & data services to their subscribers and clients. Our active and passive network monitoring and analytical solutions, blended with benchmarking, auditing and optimization recommendations, enable our customers to turn network performance into their competitive advantage. Large scale operations and a comprehensive cloud-based data post-processing culture allows us to perform secured projects in multiple countries worldwide simultaneously. The Group operates globally from Poland, Germany, Switzerland, Belgium, Greece, Ireland, United Kingdom, Russia, Jordan, Malaysia and Canada.