nScan is the unique real time network RAN monitoring system for mobile operators. For planning and radio departments nScan offers detailed analysis of radio-related problems, including our unique full Abis coverage.
It provides many important features to for every mobile operator:
Real-time 24/7, continues network monitoring, processing and data analysis.
Supports 2G RAN (Abis), 3G RAN (Iub) and 4G (traceport data analysis for selected vendors).
Shared-RAN support (MOCN & MORAN) including secure separation of data between MNO's involved.
Reach set of pre-defined KPI's (CSSR, CSTR, …) aggregated per cell, project, region, BSC/RNC or per cluster of cells.
Detailed analysis of radio-related problems with advanced map visualization.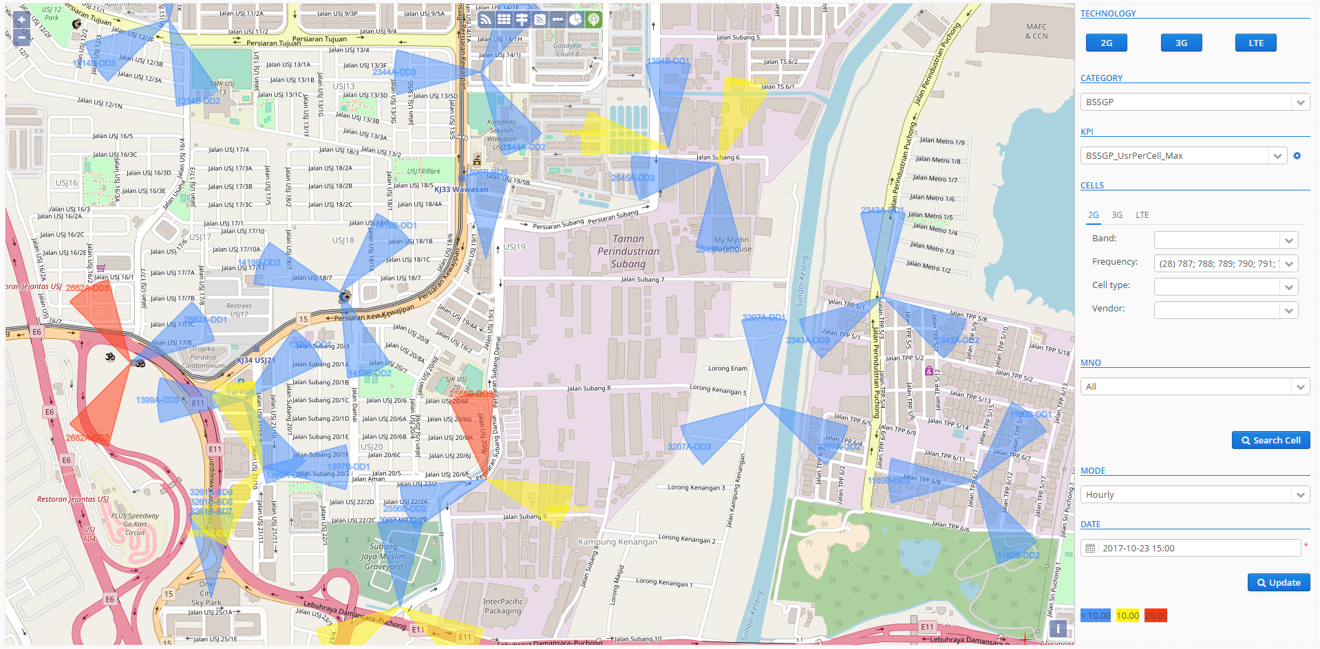 Radio Analysis:
Radio call analysis based on all parameters reported in MR (measurement report) messages and all important RAN events
Measurements are correlated with particular cells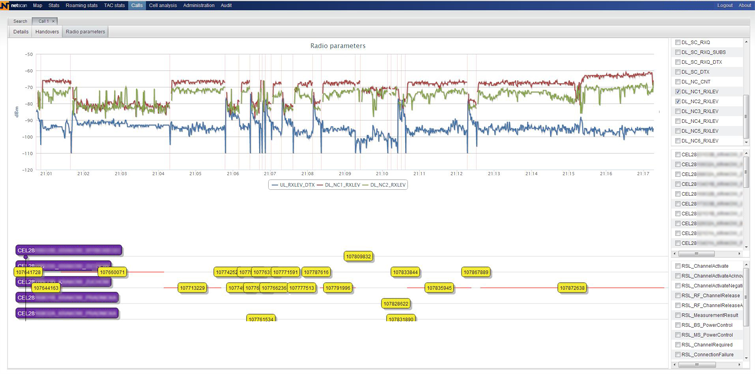 Cell Analysis:
3-dimensional graphs illustrates correlation between specific measurements reported in MR messages for the selected cell and time.
Graphs are available for down- or up-link Rx level vs quality and timing advance vs down- or up-link quality.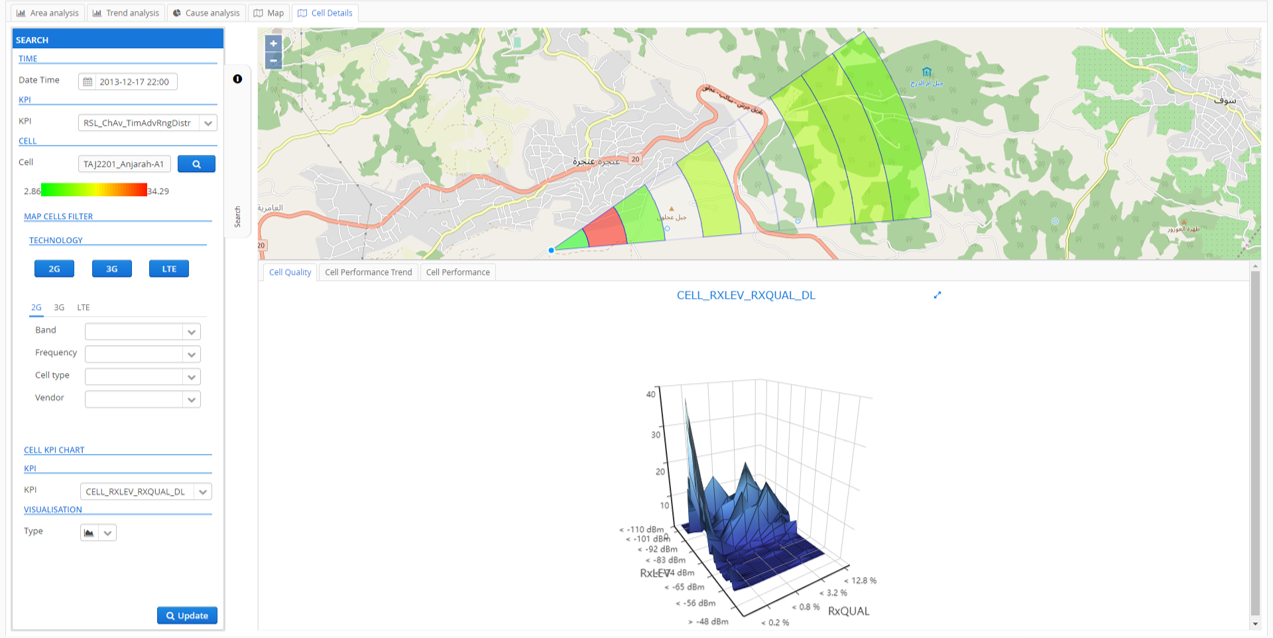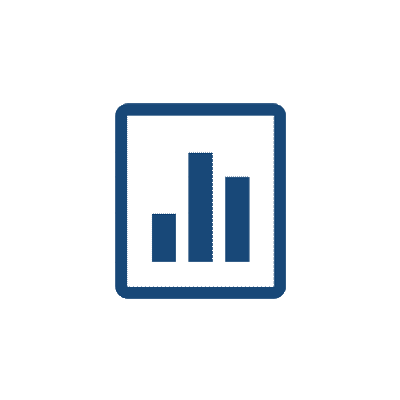 No Results Found
The page you requested could not be found. Try refining your search, or use the navigation above to locate the post.