Network and Subscriber Intelligence
nScan is a powerful, flexible network monitoring system that extracts information directly from the Control and User Plane and makes it accessible in real-time. In addition to full, end-to-end capabilities, nScan offers continuous monitoring of 100% of transactions in real-time, ensuring that no data is lost or information missed. All transactions in the network are captured, processed, consolidated and stored for real-time or historic reporting. It offers many important features for every mobile operator.
Real-time 24/7, continues network monitoring, processing and data analysis
Supports fixed and mobile (incl. GSM-R) voice and data networks, from SS7 to LTE – all in one system
Shared-RAN support (MOCN & MORAN) including secure separation of data between MNO's involved
Reach set of pre-defined KPI's aggregated per cell, project, region, BSC/RNC, roaming partner, terminal type
Detailed analysis of radio-related problems, incl. unique full Abis coverage
Network-wide call tracing with down-to-bit message decoding
Open architecture ready to deploy new features (real time alarming, VIP subscriber care system, Gn, LTE)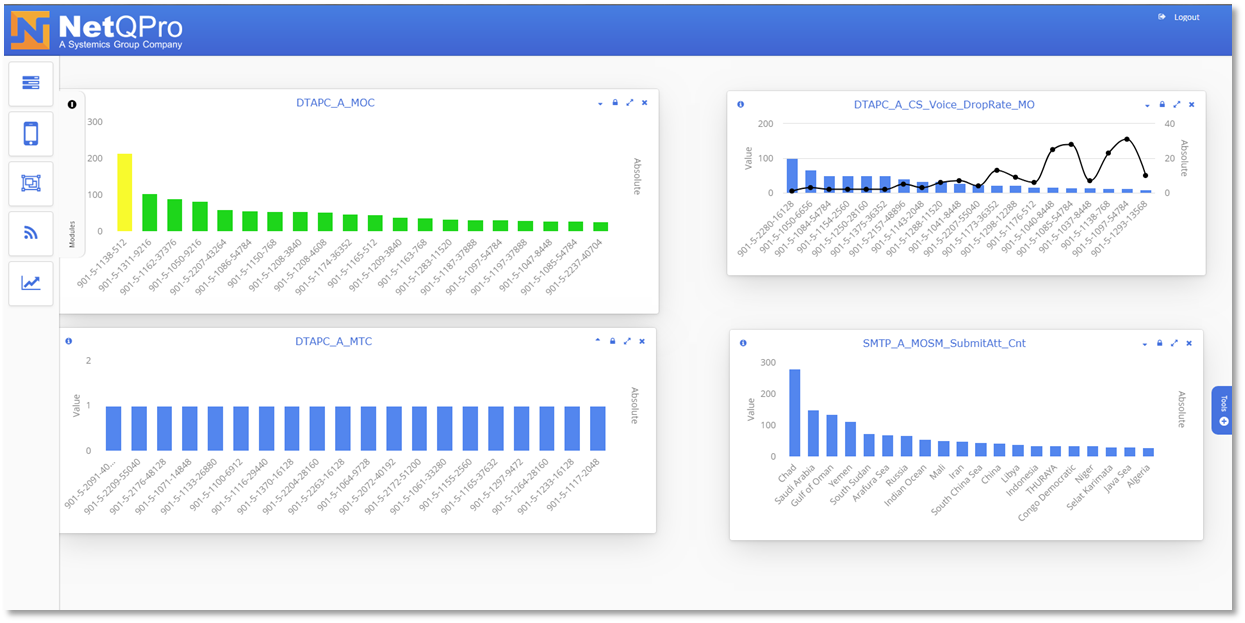 System architecture
Highly distributed, scalable system architecture to cope with high load
Network signaling monitored through a chain of smart TAP's feeding local servers with pre-filtered data
Captured PDU's are decoded and processed to calculate KPI's and correlate on various levels
Multi-interface correlation is supported, including inter-BSC and inter-system HO's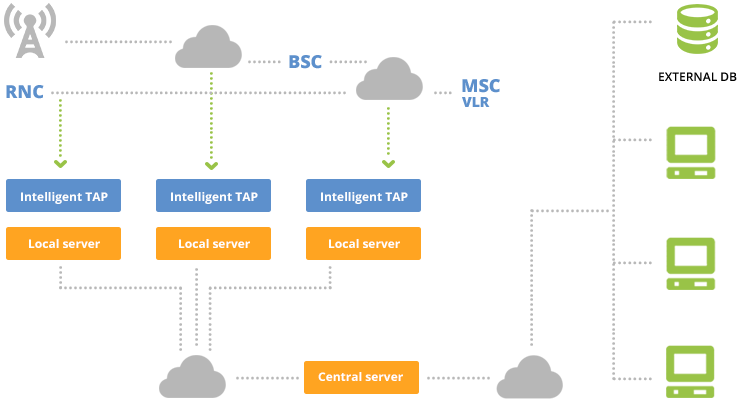 Network status indication
Network status screen visualizes values of statistics with colors indicating violation of statistics pre-defined thresholds
All elements on screen are active – with single mouse-click one can see statistic details, detailed cell analysis or signaling transaction.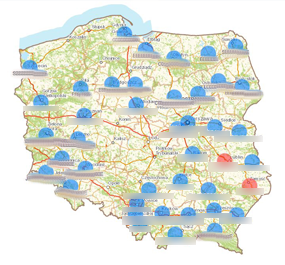 Statistics
400+ KPIs calculated for all major protocols on RAN & Core interfaces
Daily, hourly, 15 minutes … aggregations per cell, region, cluster, etc.
Graphical visualization of single statistic in many geo- and time contexts.

Traffic Analysis
Visualize traffic metrics (volume, bytes/packets sent, etc.) over time
Shows traffic distribution per nodes
Optionally, displays also service/protocol distribution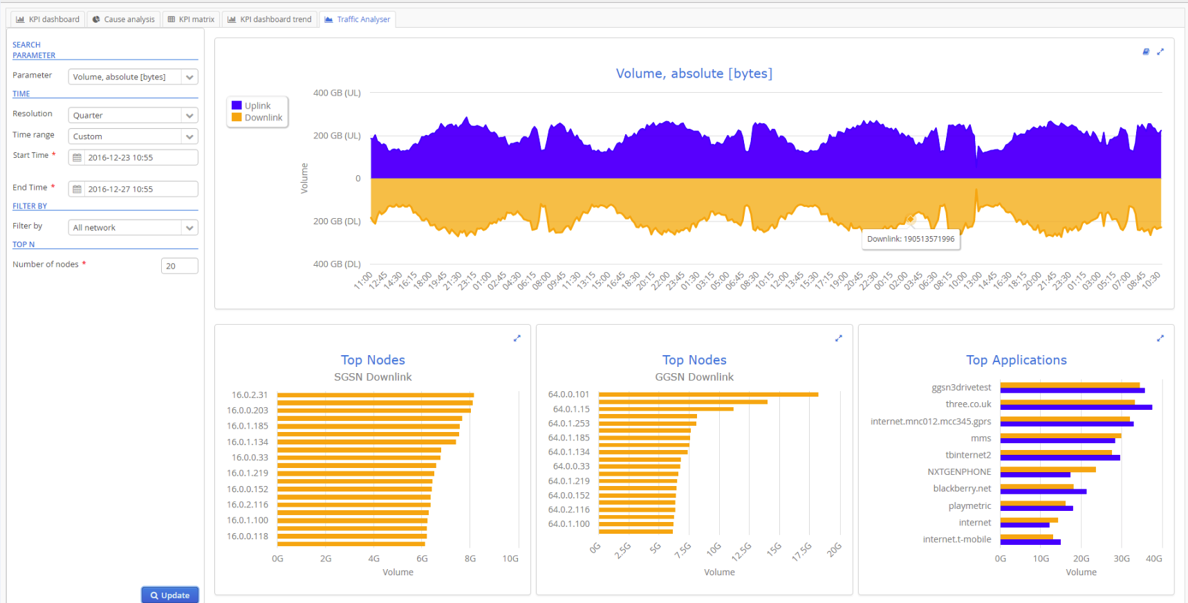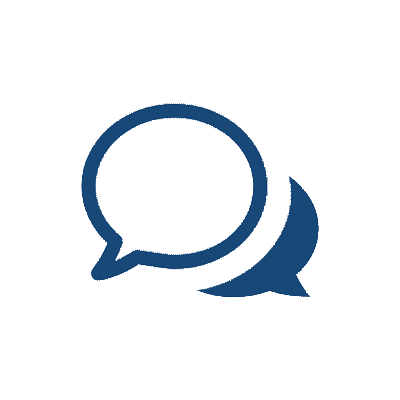 No Results Found
The page you requested could not be found. Try refining your search, or use the navigation above to locate the post.