Systemics-PAB actively participates
in the international 5G PERFECTA project
In 2019 Systemics-PAB, Orange Polska and the Institute of Communications have established a national consortium participating in the international 5G PERFECTA project – whose task is to develop standards for testing 5G services and applications in order to improve their quality. The leader of the consortium is Systemics-PAB Sp. z o.o.
The basic assumption of the specifications developed so far for the 5G network is to achieve significantly higher data transfer rates and lower delays compared to those achieved in previous standards. Thanks to this, 5G networks should enable applications and critical services to operate in real time, for example remote medical operations, autonomous vehicles, robotics in the cloud and industrial IoT applications. However, maintaining high quality services in 5G requires ensuring a uniform and effective testing process for these services.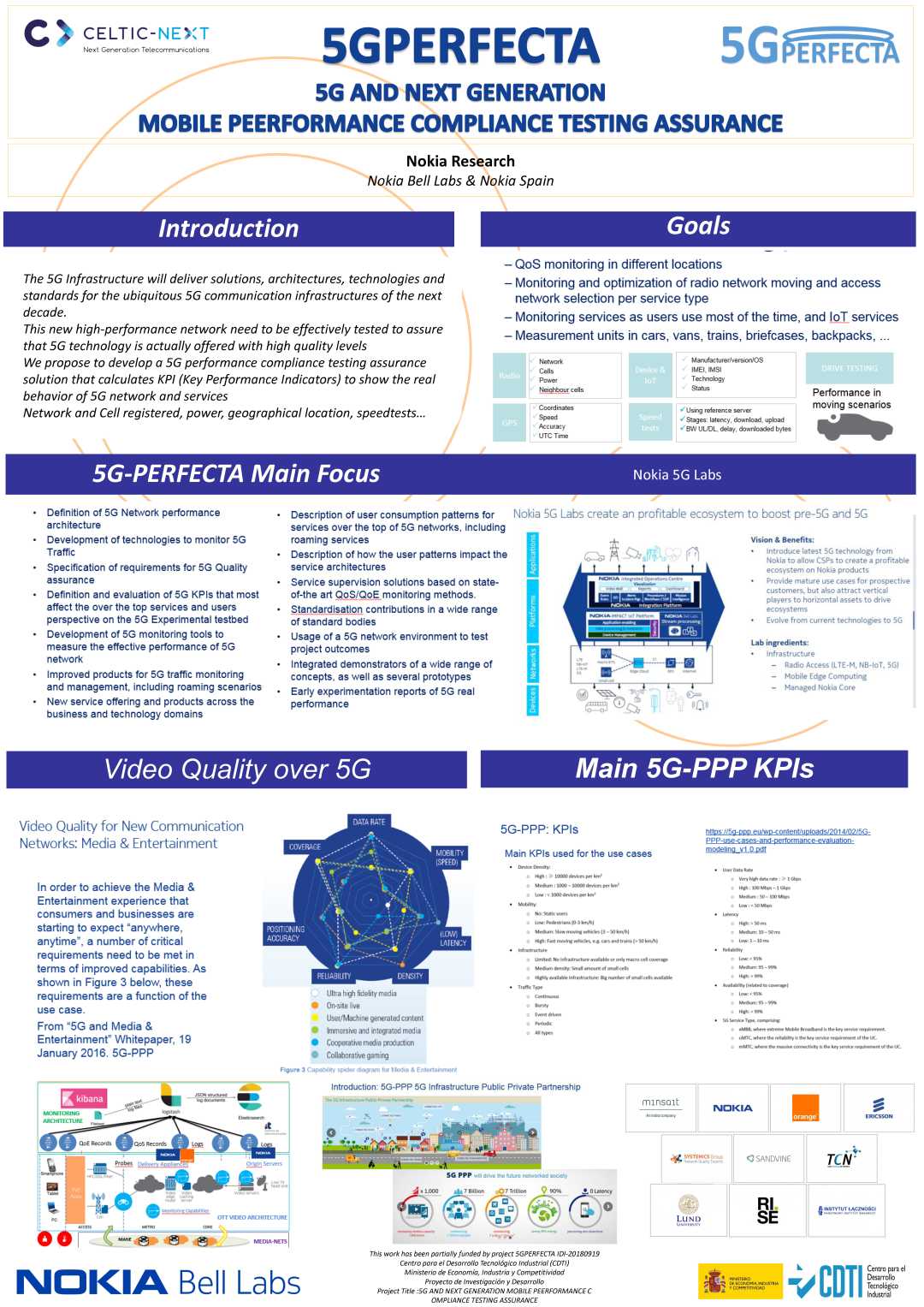 In Poland, work is already underway in the area of development and testing of 5G networks. In 2017, an Agreement for the "5G Strategy for Poland" Strategy was established at the Ministry of Digitization, which will allow Poland to join the group of 5G technology leaders. In turn, the consortium of Systemics-PAB, Orange Polska and the Institute of Communications – signatories to the Agreement – in the 5G PERFECTA project is to ensure the participation of Polish technological thought in identifying and eliminating 5G development barriers.
Paweł Biskupski, president of SYSTEMICS-PAB declares
"We help operators and organizations understand the practical issues of quality telecommunications services in mobile and fixed networks. As part of the 5G PERFECTA project, assumptions for solutions for testing 5G network performance will be developed, based on determining the so-called KPI (Key Performance Indicators) metrics. Their purpose is to determine the actual behaviour of 5G networks and services, including the process of registering terminals in the network, coverage and availability of services (e.g. 360° video, augmented reality, remote driving, IoT solutions), geolocation accuracy and data download speed tests and quality tests services. The solutions developed will enable a uniform assessment of the quality of the network and services offered. "
More about the 5G PERFECTA can be read here:
https://www.celticnext.eu/project-5g-perfecta/
The project is co-funded by CNBR – The Polish National Center for Research and Development
https://www.ncbr.gov.pl
In specific, this project refers to:
Program: Eureka / 5GPerfecta
Project title: Mechanisms and algorithms for testing new generation 5G mobile networks and their services
Project goal: Development of methods and tools for effective monitoring of network parameters and services offered, as well as mechanisms ensuring the quality of services in 5G networks.