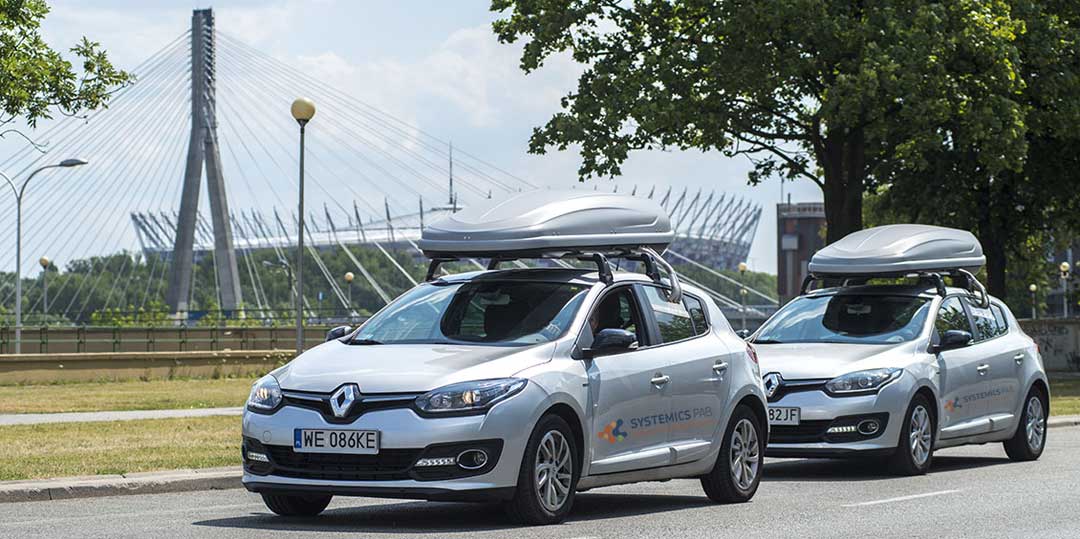 Polish company Systemics-PAB has been supporting operators and regulators for 15 years in ensuring the quality of telecommunications services in mobile and fixed networks and has been involved in the development and testing of 5G networks from the beginning – both abroad and in Poland. The results that the company has achieved in independent quality tests of 5G pilot and commercial networks in Europe clearly indicate that providing the highest quality of these services will require continuous active OTA (Over-The-Air) -mode testing. In particular, real-time applications and services require a unified and effective testing process at every stage of their implementation.
The basic premise of the 5G specifications developed so far is to achieve significantly higher data transmission rates (even above 1GB) and lower delays (of the order of a single ms) compared to previous standards. The latest tests carried out by Systemics-PAB in the third and fourth quarter of 2019 in Poland, Germany and Switzerland show the need to match the approach to testing implemented 5G networks in relation to existing network research. These changes are aimed at better mapping of the terms of use of the network by real users, which in the future could translate into a more efficient development of 5G technology and the ability to offer quality services at market expectations.
Systemics-PAB indicates the necessary changes in testing and quality of services on 5G networks, e.g.:
At this stage of maturity of standards, 5G network deployments are performed in so-called "Non-Standalone", based on existing 4G infrastructure. In many of the cases studied, the availability of 5G networks was limited by incorrect 4G configuration or 4G to 5G compatibility issues. Detection and resolution of these problems is possible only on the basis of active tests performed in a real environment, that is, to carry out specialized measurements of the quality of the network operation.
One of the important decisions taken in the implementation of 5G networks by the operator is the choice of active aerial solutions used. It is, therefore, crucial to understand the benefits of beamforming* and to assess cost efficiency. Such analysis is possible by performing adequate measurements in urban and suburban environments.
*(Beamforming – unlike previous technologies that have given the same signal in each base station sector, in 5G this signal can be divided into independent beams, in an extreme case even for each user).
Higher frequencies for 5G networks are a challenge due to the smaller useful ranges of base stations. Due to smaller 5G cell sizes, measurements must be more precise than the commonly used "drive" mode (expert driving by car) which can be aided by an increased proportion of measurements in "walk test" mode (pedestrian with specialized backpack).
Ensuring 5G coverage in buildings will be more difficult than previous technologies due to increased damping of building materials for high frequencies. It will require much more frequent implementation by operators of dedicated installations inside buildings. It is hwoever possible to determine the merits of such investments by measuring the network inside buildings.
Due to the use of new frequencies that are not always fully released, 5G networks are more likely to interfere with previous technologies. This is a particular issue seeking to offer the highest possible data rates that require high levels of modulation (data stream encoding for transmission). Regular tests and quality assessment of services in these networks are necessary at every stage of their implementation, i.e. at all stages of their implementation. from the pilot phase to the maximum commercial coverage.
Systemics-PAB is the leading supplier of insights for network quality, E2E monitoring and testing in all technologies and has already carried out comprehensive measurement projects in 50 countries around the world. Since the technology was conceived, the company has been involved in the area of development and testing of 5G networks in Poland and abroad. Since 2017 Systemics-PAB has been a member of the "5G for Poland" strategy within the initiative of Polish ministry for digitization. Systemics-PAB is also a participant in the international projection, 5G PERFECTA, in which it is the leader of the Polish consortium, intended to ensure the participation of Polish technical expertise in the intensification of the development of 5G and improving the quality of services in these networks around the world. At the same time, Systemics-PAB is actively involved in the work of the ETSI standardization organization as co-initiator of a technical report setting out the principles for assessing the actual behaviour and quality of mobile networks. The report was published by ETSI in August 2019 under TR 103559. The next edition of the report will be supplemented by indicators and evaluation rules for 5G networks.